WELCOME TO THE TEAM ELIZE NIGHTINGALE AND JASON FOX
Date: 18 November 2020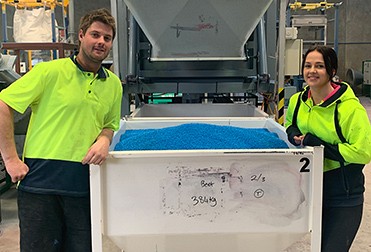 South Pacific Seeds are delighted to welcome two employees, Elize Nightingale and Jason Fox to the company.
Elize and Jason join the growing team at Seed Innovations and will provide valuable additions in their role as Seed Treatment Technicians.
We would like to congratulate Elize and Jason on their new positions and wish them all the best.